Martha White Mills
------------------------------------------------------------------------------------------------------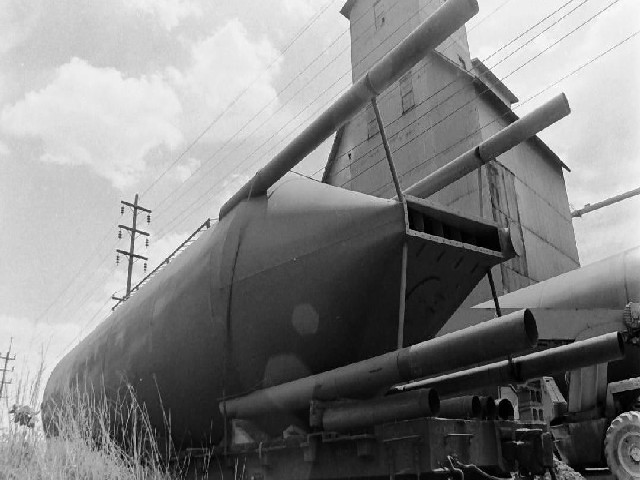 In April 1974, the Huntington plant of Martha White Mills installed four new 200,000-pound
storage tanks. A company spokesman told The Herald-Dispatch that three of the
tanks would be used to store flour and the fourth would hold dried beans.
------------------------------------------------------------------------------------------------------
HUNTINGTON -- Martha White Mills began producing flour,
corn meal and feed in Huntington in 1955.
Initially the company, headquartered in Nashville, Tennessee, leased the land, building
and equipment of the Huntington Milling Co. Located on the north side of the 1500
block of 2nd Avenue, Huntington Milling was owned by B.C. and
C.C. McGinnis. In 1960, Martha White exercised
an option to buy the operation.
In 1959, the company spent $125,000 on new machinery and packaging equipment
that enabled it to triple the Huntington plant's production of corn meal. At its
peak production, the plant purchased 500,000 pounds of white
and yellow corn each year from area farmers.
In 1964, Martha White took over the operation of the Gwinn Brothers & Co.
grain elevator and flour mill located at 2nd Avenue and 10th Street.
Gwinn Brothers was established at Glenwood in Mason County
in 1889 before moving to Huntington six years later.
Martha White's Huntington plant began producing "Trail Blazer" brand dog
food in 1967. Country music star Tennessee Ernie Ford, then the official
television spokesman for Martha White, visited the Huntington plant
in June of 1975 to officially dedicate an expansion and
modernization project. The work included the removal
of old facilities and construction of a new
7,000-square-foot warehouse.
Martha White closed its Huntington plant in 1986, as the company
moved to consolidate its operations into fewer locations.
The closure left 28 employees jobless.
-----------------------------------------------------------
Note: This Article and picture appeared in the Herald-Dispatch Newspaper on Aug. 27, 2019
-----------------------------------------------------------
[ Back ]