Remembering Bill Stewart
------------------------------------------------------------------------------------------------------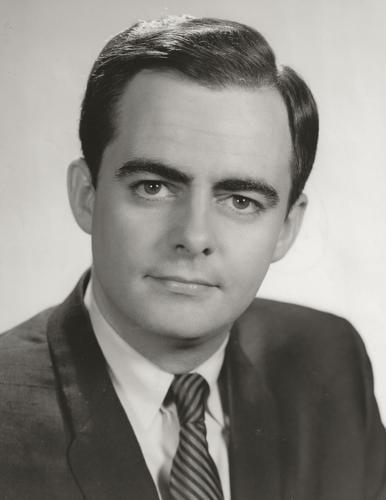 ABC-TV news correspondent Bill Stewart, a Huntington native
and former WSAZ-TV news anchor, was shot and killed
by a Nicaraguan soldier on June 20, 1979.
File photo / The Herald Dispatch
------------------------------------------------------------------------------------------------------
On June 20, 1979, Huntington native Bill Stewart,
a news correspondent with ABC-TV, was shot
and killed by a Nicaraguan soldier.
Stewart, a news correspondent with ABC-TV, had been
covering the fighting between the Somoza government
and Sandinista rebel forces
He and the members of his television crew were traveling
in a press van in the slums of the capital city of Managua
when they were stopped at a roadblock run by the
Nicaraguan National Guard. Ordered out of the
van, he was forced to lie down in the
street and then was fatally shot in
the head. His interpreter was
also shot and killed.
The ABC crew caught it all on video tape
and quickly smuggled the tape out of the country.
It was shown repeatedly on network television and
sparked international rage against the Somoza
regime. President Jimmy Carter labeled the
killing "an act of barbarism that all
civilized people condemn."
Somoza quickly fled Nicaragua for Miami, and
his regime was overthrown on July 19, 1979,
less than a month after Stewart's murder.
Bill Stewart graduated in 1959 from Huntington's Vinson High
School, where he was student body president. He went to
Ohio State University and during the summers worked at
various Tri-State radio stations. After college, he made
his television debut on WSAZ-TV in Huntington,
where he anchored the 11 p.m. news from 1964
to 1966. Leaving Huntington, he worked at TV
stations in Philadelphia and Minneapolis
before joining ABC in 1976.
The late Bos Johnson was the news director at WSAZ
when Stewart anchored newscasts there. The
two men went on to be good friends.
"This is one of those cases where we lose the brightest and
best," Johnson said following Stewart's slaying. "Bill
was a thoughtful, concerned and caring journalist.
He cared about people and their problems,
and he knew how to dig out a story."
-----------------------------------------------------------
Note: This Article and picture appeared in the Herald-Dispatch Newspaper on Aug. 30, 2022..
-----------------------------------------------------------
[ Back ]