Remembering Zip Brubeck
------------------------------------------------------------------------------------------------------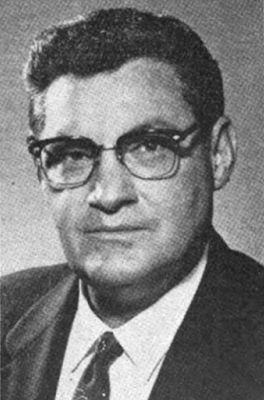 Restaurant owner and political figure Hatfield Carrington Brubeck
(1909-1973) was almost universally known as "Zip."
File photo / The Herald-Dispatch
------------------------------------------------------------------------------------------------------
He first entered politics in 1942 as an unsuccessful candidate for the
West Virginia House of Delegates from Wayne County. From 1950
to 1954, he was chairman of the Wayne County Republican Party.
In 1956, he announced his candidacy for the West Virginia State Senate,
successfully ousting long-time incumbent Charles H. "Jackie" McKown.
Brubeck took his seat at the start of the 1957 Senate session,
but his time at the State Capitol proved brief. He resigned
that same year after the Internal Revenue Service
attached his Senate salary for non-payment of
$96,000 in income taxes on his restaurant
earnings. (Ultimately, he settled
with the IRS for $34,000.)
He re-entered politics in 1972 when he announced he would seek
the Republican nomination for Congressman from West
Virginia's 4th District. He was one of three candidates
seeking the GOP nomination and, when the votes
were counted, he ran third in the race.
A real estate broker in addition to being a restaurateur,
Brubeck was a Mason, a Shriner and Elk. He
died in 1973. His former restaurant
burned to the ground in 1976.
-----------------------------------------------------------
Note: This Article and picture appeared in the Herald-Dispatch Newspaper on Mar. 22, 2022.
-----------------------------------------------------------
[ Back ]