Sehon-Stevenson
------------------------------------------------------------------------------------------------------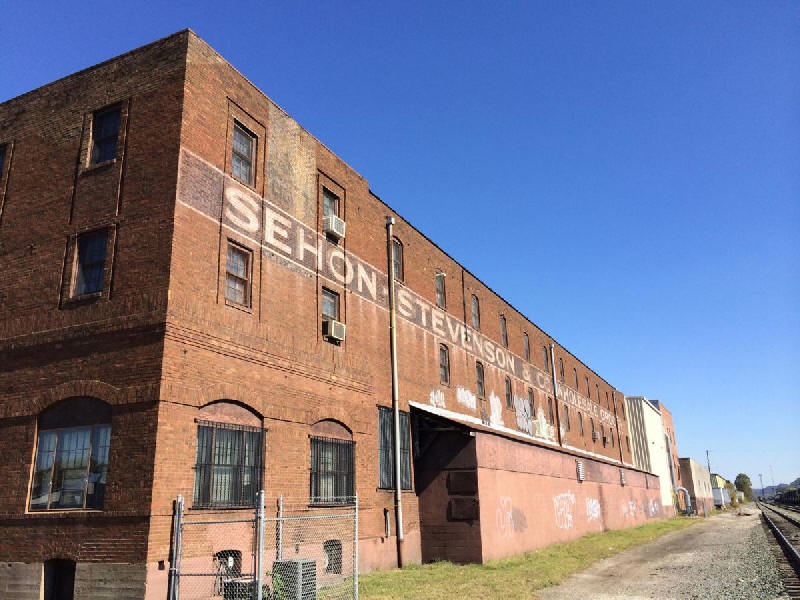 Imperial Bedding is now located in the former Sehon-Stevenson Building, but even so the former
grocery firms name can still be seen painted on the south side of the nearly block-long building.
------------------------------------------------------------------------------------------------------
HUNTINGTON -- Born in Mason County in 1843, Edmond Sehon in 1866 moved to Greenbrier County,
where he practiced law. After four years, he returned to Mason County,
where he was elected to the West Virginia Legislature.
In 1890, Sehon moved to Huntington, joining A.G. Blake, Ely Ensign and other partners to form a
Huntington wholesale grocery firm, Sehon, Blake & Co. Originally the company was
located in the 800 block of 3rd Avenue. After a year or two there, it moved to a
building at 10th Street and the Baltimore & Ohio Railroad tracks.
John B. Stevenson came to Huntington as a young man and joined Sehon, Blake & Co.,
first as a shipping clerk and later as a salesman. Eventually he became a
partner, and the company was renamed Sehon, Blake & Stevenson.
In 1901, the firm's building was destroyed in a spectacular fire that claimed the life of firefighter
John Wright. The firm was liquidated and reopened as Sehon-Stevenson & Co., locating
in a building on the north side of the B&O tracks at 11th Street. The 1913 flood
inundated the building. Determined not be flooded by the Ohio River again,
the company bought a site at 11th Street and the Chesapeake &
Ohio tracks and in 1914 built a large warehouse there.
Shortly thereafter, the company built an addition on the east end of
the building and there operated the Ensign Coffee Co. The
plant produced a number of different coffee brands,
the best known being the Guyandotte Club brand.
In 1957, brothers B.C. and C.C. McGinnis purchased
Sehon-Stevenson. In 1976, the company was
sold to the McClain Grocery Co.
of Massilion, Ohio.
Since 1977, Imperial Bedding has operated a mattress plant in the former
grocery warehouse at 11th Street and the C&O tracks. Even so,
the Sehon-Stevenson name can still be seen painted on the
south side of the nearly block-long structure.
-----------------------------------------------------------
Note: This Article and picture appeared in the Herald-Dispatch Newspaper on March 20, 2017.
-----------------------------------------------------------
[ Back ]