The Card Shop
------------------------------------------------------------------------------------------------------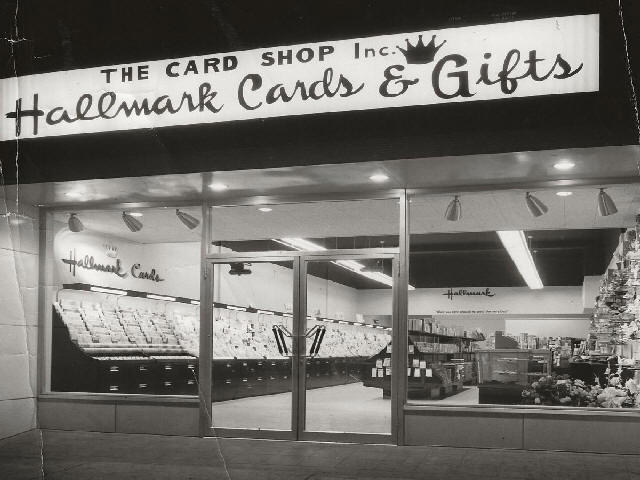 Ed Rahal opened The Card Shop, at 905 4th Ave., in 1959.
------------------------------------------------------------------------------------------------------
HUNTINGTON — Born and raised in Beckley, Ed Rahal learned about
retailing at an early age, working after school and on weekends
at his father's store, Dave's Nut Shop.
"We were located next to the old Lyric Theater, and moviegoers were
a big part of our business," Rahal says. "We sold all kinds of
snacks and, of course, tons and tons of popcorn. We did well
until TV started luring away many of the Lyric's customers."
Graduating from Woodrow Wilson High School in Beckley,
he attended West Virginia University for two years.
In 1957 Rahal moved to Huntington and in 1959 opened The
Card Shop at 905 4th Ave. The store retailed Hallmark
greeting cards, along with glassware,
china and other gift items.
"Business was great," he says. "I started doing wedding invitations,
and that kept me busy. At Christmastime, doctors, lawyers and
many local businesses would buy hundreds of cards from us.
They don't do that these days. In 1975, we opened a second
store at the East Hills Mall on U.S. 60, and business was
great there too, even better than the 4th Avenue store."
Then, in 1980, the Huntington Mall opened, and that changed everything.
When the East Hills store was unable to compete with the nearby Huntington
Mall, Rahal closed it. Many other downtown Huntington stores also
struggled to compete with the new mall, and some closed their
doors. In 1989, a discouraged Rahal sold his 4th Avenue
store to an Ashland, Kentucky, businessman, Bill
Whitman, who already had a card store in
Ashland. The store remained open
until 2017 when it closed.
After selling his store, Rahal went into the real estate business
where he has worked for the past 30 years. He and his
wife, Caroleee — whom he met one day as she
shopped at his store — married in 1962.
Today, they live at the Woodlands
retirement community.
-----------------------------------------------------------
Note: This Article and picture appeared in the Herald-Dispatch Newspaper on Oct. 1, 2019
-----------------------------------------------------------
[ Back ]