Thornburg's Market
------------------------------------------------------------------------------------------------------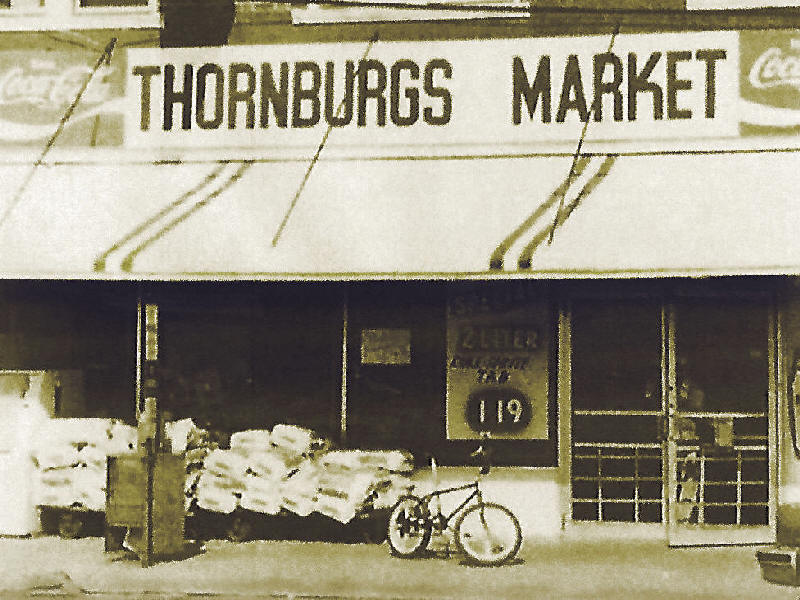 George Thornburg operated his 29th. Street grocery for 37 years,
until he closed it in 2003.
------------------------------------------------------------------------------------------------------
HUNTINGTON -- Born in Lesage in 1934, George Thornburg operated the former
Thornburg's Market at 324 29th St. for 37 years before he closed it in 2003.
Thornburg's store was an integral part of the East Huntington business community.
His store was especially popular with the neighborhood's senior citizens,
as it offered carry-out and delivery service.
He was a member and former chairman of the West Virginia Retail Grocers Association
and was a long-time active sponsor of Grocer's Cancer Day, a yearly fundraising
event begun by the late John Beckwith, owner and operator
of Huntington's former B&B Supermarket.
Thornburg is remembered as a generous man who helped customers who were
struggling and went above and beyond for the young employees he hired,
making sure they had an opportunity to continue their education.
In 2007, he was recognized by the Huntington Neighborhood Institute
as a leading volunteer, receiving the organization's Positive
Impact on the Neighborhood Award.
"Friendly to everyone, he always helped the neighborhood in
any way he could," said Sherry Napier, former
president of the Neighborhood Institute.
Thornburg died in 2012. At his death, grandson Tommy Cazad said of him:
"You didn't just shop at Thornburg's Market because you needed bread.
You shopped there because he would greet you, ask you how you
were, and even if he didn't know you, he cared."
-----------------------------------------------------------
Note: This Article and picture appeared in the Herald-Dispatch Newspaper on Jan. 29, 2018
-----------------------------------------------------------
[ Back ]