Washington Elementary
------------------------------------------------------------------------------------------------------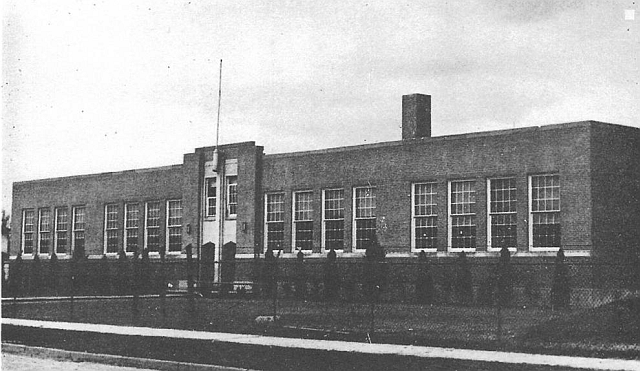 Construction of Washington Elementary School was completed in 1939
and the new school, located on Washington Avenue and West 21st
Street, welcomed its first students the following year.

File photo | The Herald-Dispatch
------------------------------------------------------------------------------------------------------
Construction of Washington Elementary School was completed in 1939
and the new school, located on Washington Avenue and West 21st
Street, welcomed its first students the following year. For years
the school well served youngsters in its West Huntington
neighborhood, but its enrollment dwindled as the number
of families in the neighborhood steadily declined.
In the 1957-58 school year, Washington Elementary had 221 students.
By 1960-61, the school's enrollment had declined to 176 students.
By 1980-81, that figure had dropped to 107 students. The
yearly declines continued through the 1980s and so, not
surprisingly the Cabell County Board of Education
was soon talking about closing the school.
In 1988-89, when Washington Elementary had only 88 students,
the school board voted to close it, moving its students to other
schools. The closed school building was demolished.
A decade later, the board closed three other West Huntington elementary
schools — Monroe, Jefferson and Johnston — and consolidated
their students in the new $4.2 million Central City Elementary,
built on the site of the former Washington Elementary.
School officials said the move was essential in view of the three
schools' declining student enrollment and the deteriorating
condition of their old buildings, which had been open
for a combined total of more than 230 years.
-----------------------------------------------------------
Note: This Article and picture appeared in the Herald-Dispatch Newspaper on Mar. 28, 2023..
-----------------------------------------------------------
[ Back ]