West Junior High School
------------------------------------------------------------------------------------------------------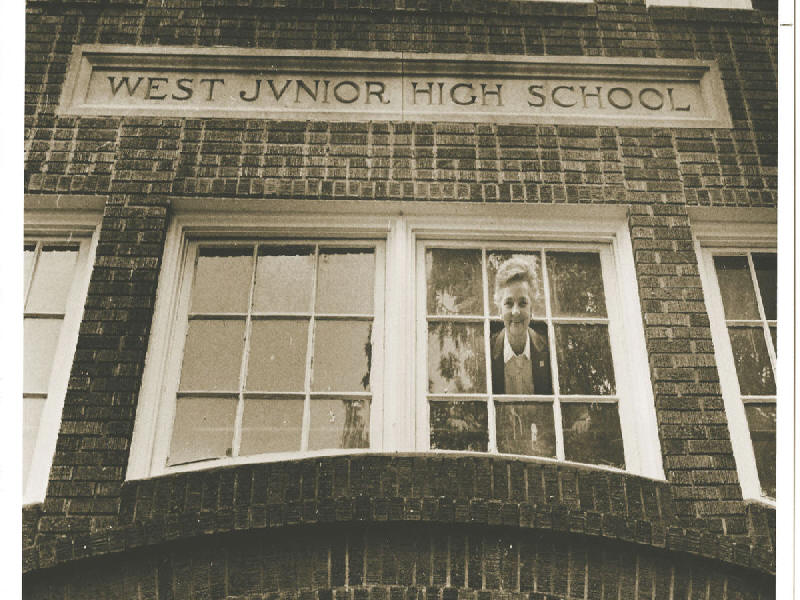 ------------------------------------------------------------------------------------------------------
HUNTINGTON -- According to Cabell County Board of Education records, West Junior High School
was constructed in 1911. Verus T. Ritter was the architect. Located on the corner of Jefferson Avenue
and West 10th Street, the school was named "West" because of its location in the western end of
town. The first principal was G.A. Haldine. Statistics for West Junior's earliest years
aren't available, but by 1928 the school had 21 teachers and 488 students.
West's three-story brick building was much remodeled and enlarged over the years.
In 1939, architects Robert and Sidney Day designed a major addition.
Other additions were constructed in 1949, 1958 and 1964.
In 1971, West had 38 teachers and 375 students. On Feb. 3 of that year,
the school suffered a $250,000 fire that destroyed 10
classrooms in the oldest section of the building.
After a week or so, classes resumed in the
unburned sections of the school and
repairs were made later that year.
Notable graduates of West include banker and community leader A. Michael Perry,
educators Sam Clagg and Bob Griffis and Ottie Adkins, former
Cabell County sheriff and Huntington police chief.
Many students at West suffered with a poor self-image.
"We believed that the bright futures and golden opportunities were reserved for
the kids from the other end of town or on the other side of the tracks,"
Perry said at a 1987 reunion of former West students. "Our
teachers constantly worked to change that attitude. Today
has afforded us an opportunity to thank them."
Over the years, enrollment at West steadily declined, from a peak
of 759 students in 1960-61 to only 219 students in 2005-06.
The school was consolidated in 2007, when students from West and Cammack middle
schools joined in attending a new school building named Huntington Middle.
-----------------------------------------------------------
Note: This Article and picture appeared in the Herald-Dispatch Newspaper on Aug. 21, 2017.
-----------------------------------------------------------
[ Back ]