Western Union
------------------------------------------------------------------------------------------------------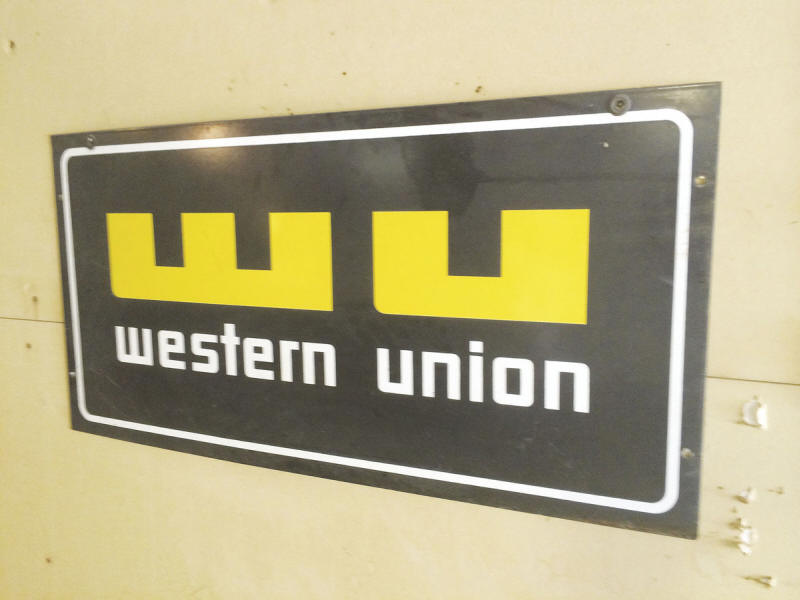 The Western Union closed in 1974.
------------------------------------------------------------------------------------------------------
HUNTINGTON -- From the city's earliest years, people in Huntington were able to send and receive
Western Union telegrams. They were able to do so because the Chesapeake
& Ohio Railway relied on the company for telegram service.
Western Union was formed in 1856 through the merger of two earlier telegram companies.
It rapidly bought out hundreds of smaller companies, and soon its lines reached from the
East Coast to the Mississippi River and from the Great Lakes to the Ohio River.
In 1861, it opened the first transcontinental telegraph line.
By 1900, Western Union operated a million miles of telegraph lines and two international
undersea cables. In cities large and small its uniformed messenger boys could be seen
bicycling around town to deliver telegraphs to recipients. The company continued to
grow. In 1914, it offered the first charge card for consumers,
and singing telegrams followed in 1933.
During World War II, families dreaded the day a Western Union delivery boy might arrive at their
door with a telegram containing the news that a son or husband had been killed or was missing in action,
The Huntington office of Western Union operated at various locations over the years.
From the 1920s to the 1950s, it was located in the 400 block of 4th Avenue.
It then moved a block south to 525 9th St. By that point, an office
that once had 75 employees had only a handful.
In the early 1970s, Western Union began closing many of its smaller offices.
In 1974, the Huntington office and all the company's other West Virginia
offices except Charleston were closed.
In 2006, unable to complete with cell phones and email, Western Union bowed to the
inevitable and discontinued its telegraph service. The company is still very
much in business, providing money orders, widely available at
convenience stores, drug stores and other retail outlets.
-----------------------------------------------------------
Note: This Article and picture appeared in the Herald-Dispatch Newspaper on July 24, 2017
-----------------------------------------------------------
[ Back ]