Westinghouse Electric
------------------------------------------------------------------------------------------------------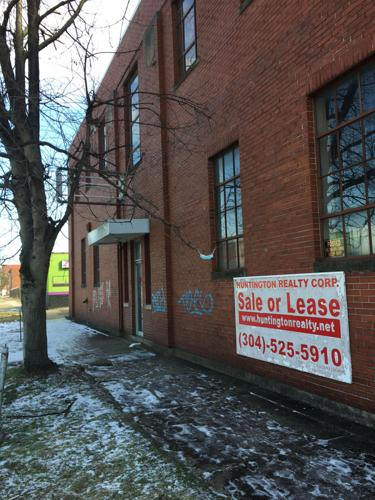 For decades, Westinghouse Electric operated a service
and repair facility for big motors and other electrical
equipment at 1029 7th Ave., Huntington.

James E. Casto | For The Herald-Dispatch
------------------------------------------------------------------------------------------------------
HUNTINGTON — In the 1890s, downtown Huntington welcomed a new
business when Westinghouse Electric and Manufacturing opened a
maintenance and repair facility for big motors
and other electrical equipment.
Located at today's site of the Mountain Health Arena, the Westinghouse
facility was inundated by the historic 1937 Ohio River flood. After
the flood, the company decided to relocate away from the river
and so built a large brick building at 1029 7th Ave.
Over the years, Westinghouse opened similar facilities across
the nation, with the Huntington operation serving as the
"pilot plant" or model for the others. For decades,
it served coal mines, railroads, steel mills,
chemical plants and other industries.
In 1986, Westinghouse sold most of its apparatus repair business
to Atlanta, Georgia-based Eastern Electric Apparatus Repair
Co., which built a 10,000-square-foot addition
to the 7th Avenue building.
In 1995, Eastern was sold to Chicago-based Grand Eagle Services.
In 2001, Grand Eagle filed for bankruptcy, and the following year
saw the Huntington facility sold to Magnetech Industrial
Services of Massillon, Ohio, a recognized leader
in the repair, service and supply of electrical
equipment, including essential components
of railroad locomotives.
In 2012, Magnetech, aided by the Huntington Area
Development Council (HADCO) and the West
Virginia Economic Development Authority,
moved from its 7th Avenue home to
new quarters at 501 8th Ave.
-----------------------------------------------------------
Note: This Article and picture appeared in the Herald-Dispatch Newspaper on Mar. 8, 2022.
-----------------------------------------------------------
[ Back ]