Willis Furniture
------------------------------------------------------------------------------------------------------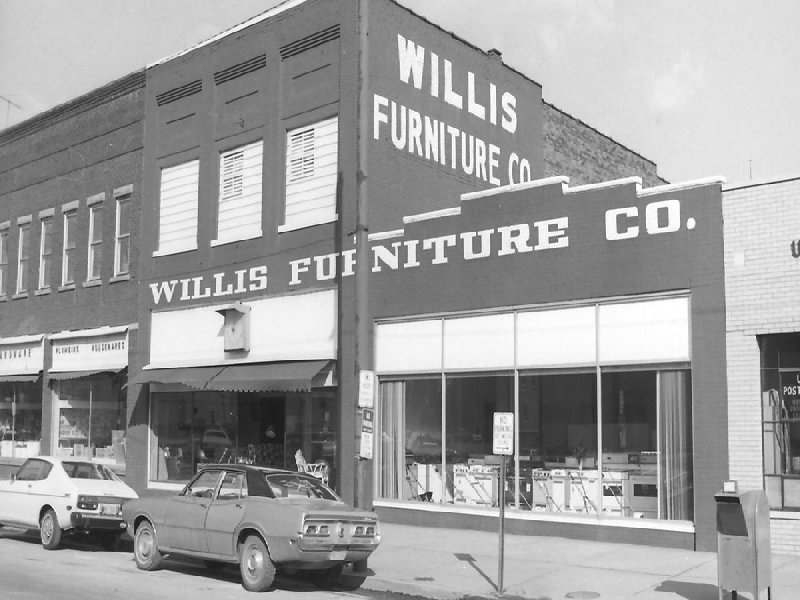 When Willis Furniture Co. closed in 1993, it wrote the final chapter in a
retail story that began in 1900.
------------------------------------------------------------------------------------------------------
HUNTINGTON -- The Willis Furniture Co. was a familiar part of the East Huntington business scene for more than 90 years.
The store was established by W.H. Willis in 1900 at 1803 3rd Ave. In the beginning, Willis sold both new and
used furniture. By 1912, the business had grown so much that larger quarters were needed.
So a two-story building was constructed at 2010 3rd Ave. Once the store moved
into its new building, it handled new furniture exclusively.
In 1919, Willis hired his son-in-law, T.L. Reese, as a salesman. Reese would go
on to become a full partner in the business.For many years, he operated the
store in partnership with his brothers-in-law, A.H. Willis and Ted Willis.
T.L. Reese's son, Troy Reese Jr., began working at the store when he was 10 years old,
doing chores on Saturdays and in the summers. After completing his education
he took on a full-time sales position at the store in 1951. His sales career
was interrupted by two years of service in the U.S. Army. After
returning from the Army, he became the store's office manager.
Troy Reese Jr. and his wife Margaret took over Willis Furniture in 1986,
thinking they would operate the business until they retired, then
sell it. But in 1993, they reluctantly closed the store.
Reese told The Herald-Dispatch that business at the store dropped 30 percent after Marshall University
built its new football stadium on 20th Street. Pointing out that construction of the stadium displaced
a number of neighborhood businesses, Reese said the loss of those businesses meant fewer
people were coming to the area to shop. People who might want to shop on
Saturdays, he said, couldn't do so because there was
nowhere to park on game days.
It was a hard decision to close the store, Reese said. "I would have
liked to stay here until my grandchild wanted to take over,
just like I took over for my grandfather."
-----------------------------------------------------------
Note: This Article and picture appeared in the Herald-Dispatch Newspaper on Jan. 15, 2018.
-----------------------------------------------------------
[ Back ]