Woman's Club of Huntington
------------------------------------------------------------------------------------------------------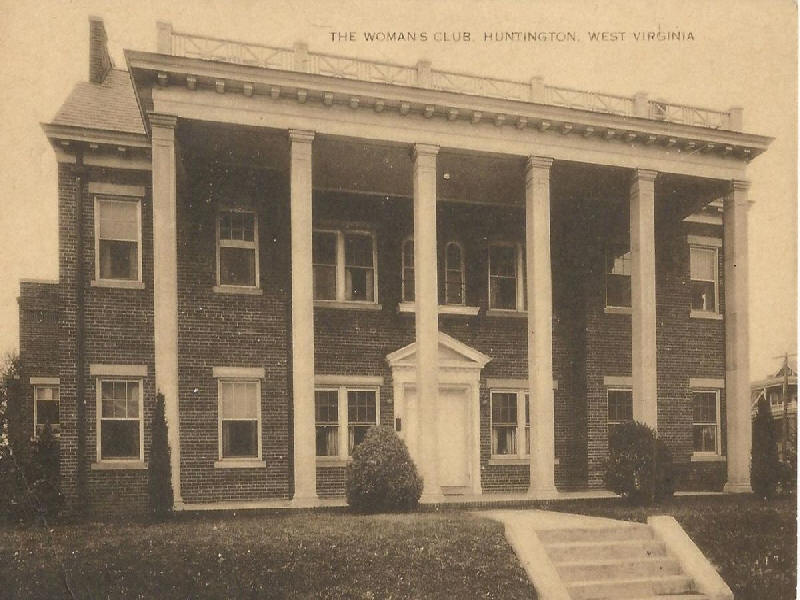 The Woman's Club of Huntington built its clubhouse in 1929.
------------------------------------------------------------------------------------------------------
HUNTINGTON -- The Woman's Club of Huntington was organized in 1898. The club's official history,
as posted on its web site, indicates that 30 women had agreed to come to the club's first meeting
"but due to the objections of their husbands only seven appeared for the organizational meeting."
The group was first organized as a Literary Club for Women, but eventually evolved in into five
departments; Literature, Travel, Music, Current Events and Parliamentary Law and Civics.
In 1915, two successful campaigns, "Clean up Week" and "Swat the Fly," were initiated
by club members. More than a thousand bags of trash were hauled to the incinerator
and hoards of flies were eliminated. The club's Junior Department was
formed in 1922, the first Junior Department established in the state.
Over the years, the club had its meetings in a number of locations, including the North Parlor of Old Main
on the Marshall College campus, the Parish House of Trinity Episcopal Church and the ballrooms
of the Hotel Frederick and Hotel Prichard. Ultimately, a decision was made
to build a clubhouse, but the club lacked the necessary funds.
According to the club's history, "Huntington bankers were unwilling to grant a loan."
So three club members took a Chesapeake & Ohio Railway train to Richmond,
Virginia, and there secured a $50,000 loan. The club purchased a corner lot
at 1201 Huntington Ave. on the city's South Side, paying $11,480 for it.
A cornerstone was laid in 1929 and the two-story clubhouse built
at a cost of $40,000. Another $5,000 was spent on the furnishings.
For decades, the stately clubhouse was the scene not only of Woman's Club activities
but also countless weddings, dances, parties and other events. In 2000, a steady
decline in membership forced the group to reluctantly decide it no longer
could afford to own and maintain its clubhouse. It was purchased for
use as a private residence and later was destroyed
in a fire. The site is now a vacant lot.
Today, its clubhouse may be gone, but the Woman's Club of
Huntington continues its mission of community betterment.
-----------------------------------------------------------
Note: This Article and picture appeared in the Herald-Dispatch Newspaper on Sep. 01 , 2015
-----------------------------------------------------------
[ Back ]