Whiz Discount Stores
------------------------------------------------------------------------------------------------------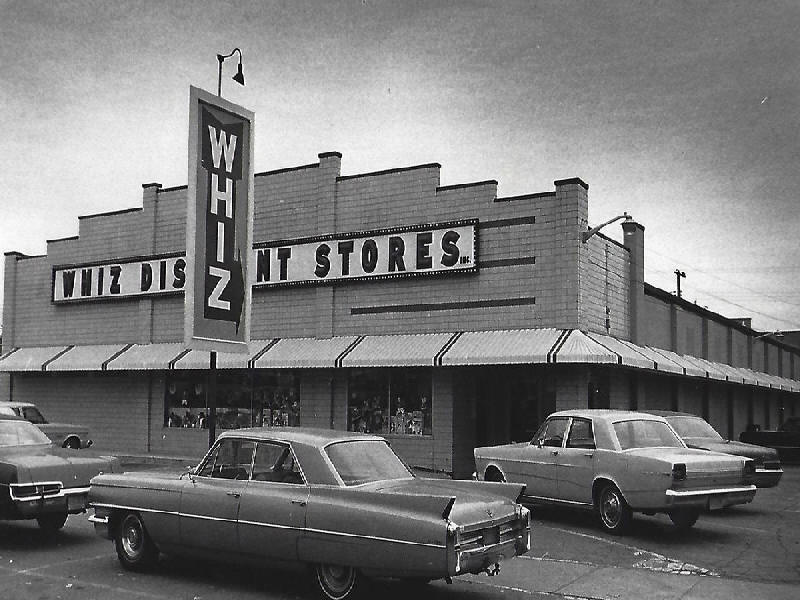 Ads for Whiz Discount Stores proclaimed; "Whiz - The Best Store There Is."
------------------------------------------------------------------------------------------------------
HUNTINGTON — Before Walmart became the monolith it is today, many communities
had homegrown retailers that operated low overhead, deep discount operations.
In the 1950s and '60s in Huntington, entrepreneur Joe Crans operated
Whiz Discount Stores, a hometown chain with multiple locations,
including 4378 U.S. 60 East, 2125 5th Ave. and 1017 3rd Ave.
The Whiz locations carried household goods, home decor, school supplies,
toys, lawn and garden equipment, automotive products, groceries
and countless other items. You could even have keys
made or buy your hunting or fishing license.
Crans frequently liked to say his Whiz stores specialized in three things -
"old-fashioned service, old-fashioned selection and old-fashioned
bargains." Ads for the stores proclaimed:
"Whiz - The Best Store There Is."
From the 1940s to the 1960s, Crans was a real estate investor and owned
a number of businesses other than Whiz. Among his holdings were a
bicycle shop on Main Street in Guyandotte, J&B Furniture
and Crans Supply Co, a wholesale operation.
In 1961, police closed the Whiz locations in Huntington, charging them
with violating the city's "blue law" which prohibited retail
stores from doing business on Sunday.
Noting that the Whiz stores had been ordered closed after complaints
from other Huntington retailers, Crans said: "I highly suggest that
other firms run their own stores to suit themselves and let us
operate our store to suit the citizens of
this wonderful Tri-State area."
Ultimately, a lengthy legal battle ensued over the Sunday closing law. Finally,
in 1964, the matter made its way to the West Virginia Supreme Court
of Appeals, where the court ruled the law unconstitutional.
According to records in the West Virginia Secretary of State's
office, Whiz Discount Stores went out of business in 1974.
Joe Crans died in 2009 in Bushnell, Florida, where he moved
to on leaving Huntington. He was 87 years old.
-----------------------------------------------------------
Note: This Article and picture appeared in the Herald-Dispatch Newspaper on Mar. 5, 2019.
-----------------------------------------------------------
[ Back ]