Blankenship (J. W.) Cemetery
BLANKENSHIP (J. W.) CEMETERY
Cabell / Wayne County, West Virginia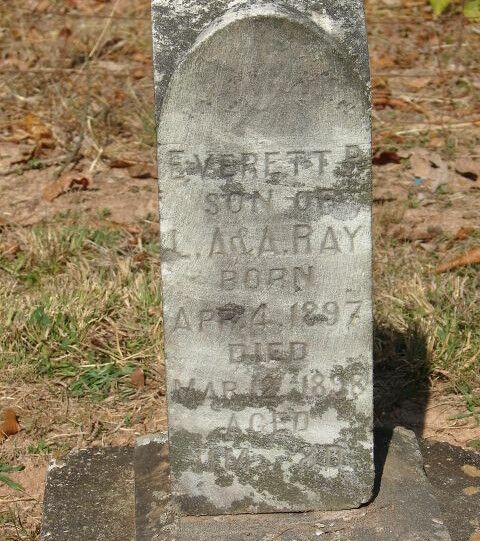 ---
Latitude: N 38° 18. 567
Longitude: W 082° 21. 329
Elevation: 782 feet
Accuracy: 15 feet
---
This Cemetery was originally located off Millers Fork at the mouth of CR 22/1. It was moved to the Bowen Cemetery to make room for the Beach Fork Lake and State Park.
It is now located on a hill above the Beach Fork State Park camp ground and is now a part of the Bowen Cemetery.
Read by Barry Huffstutler
Read Oct. 15, 2008

Submitted by Barry Huffstutler
---
MARTHA BLANKENSHIP
CEM. 19 GR. 4
---
EVERETT P.
SON OF
L. A. & A. RAY
BORN
APR. 4, 1897
DIED
MAR. 12, 1898
AGED
11M. 8D
---
Other Possible Burials:
Source: Carrie Eldridge Cemeteries Books.
1. Blankenship, J. W. -- 1857 - 1892
2. Ray, Amasetta -- 1861 - 1898