Section A
OAKLAWN CEMETERY
Section A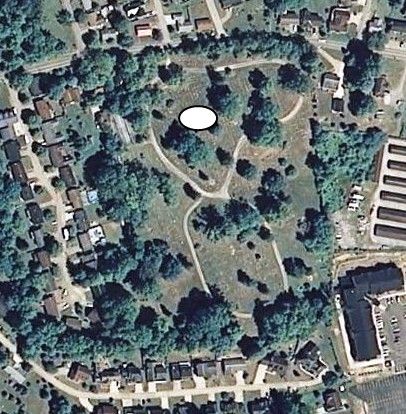 ---
The White Circle marks the location of Section A
------------------------
As you enter the cemetery this section will be straight in front
of you. It is the largest section in the cemetery.
---
Information for the names came from the Headstones, Social Security Death Index, WV Culture Archives, Herald Dispatch Newspaper Obituaries
and the Cemetery Staff.
Special Note: If the individual dates are in years then the age of the person
may be off by 1 year.
---
The names will be listed in alphabetical order by the last name.
-------------------------------------
Select one of the Letters on the Left Side of the page.