1809-1936 Marriages
Early Cabell County Marriages
1809 -1936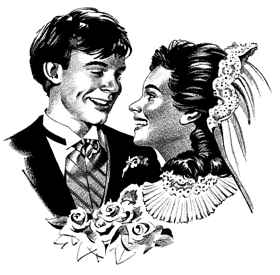 ---
These Marriage Records cover the time span from 1809 to 1936. They are not a complete record of the marriages because they will only list the Groom's name and his Bride's name along with their marriage date. More Information can be found in other publication and Court House Records.
The old records sometimes were hard to read so if you find a name you think is misspelled please let me know so it can be corrected.
---
These records will cover the years for 1809 - 1936.
---
Make your selection on the Left Side of the page.