Revolutionary War
AMERICAN REVOLUTIONARY WAR
---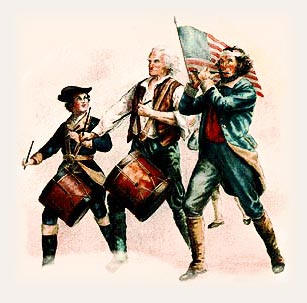 ---
The information on the names below was furnished by
President Thomas "Tom" Galloway
GENERAL ANDREW LEWIS
Chapter WVSSAR
---
1. Adkins, Hezekiah
2. Cox, James
3. Davis, Daniel
4. Everett, John
5. Gillenwaters, James
6. Hannan, Thomas
7. Hatfield, Andrew
8. Laidley, Thomas
9. Love, Charles
10. Morris, John
11. Peyton, Henry
12. Rece, Allen
13. Scales, Nathaniel
14. Strupe, Malchor
15. Turley, James
---
REVOLUTIONARY WAR SOLDIERS OF WAYNE COUNTY
The information on the names below was taken from
Road Side Markers, Pictures of the Headstones
and the Wayne Co. Genealogical Web site.
---
1. Bloss, Valentine
2. Crum, Adam
3. Ferguson, Thomas
4. Frasher, Micajah
5. Marcum, Josiah
6. Hatton, Samuel
7. Maynard, James
---
Make your selection on the Left side.