Morris Memorial Hospital
Morris Memorial Hospital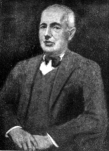 The story of Morris Memorial Hospital rightly begins in 1928. That was the year when Walter T. Morris, a bachelor/farmer near Milton, West Virginia, had his first close experience with a crippled child. His niece was the victim of infantile paralysis for months her condition seemed hopeless. Medical care and the closest of nursing attention gradually brought improvement.
Walter T. Morris was fond of his niece and when, after months of convalescence, she was able to walk again he was thankful for her recovery that he gave outright his 200-acre farm for the establishment of a hospital for the care and treatment of crippled children. With the ever present memory of his niece's bedfast condition in his mind, Walter Morris wanted to do something to prevent the feeling of hopelessness that was his when he found his niece the victim of infantile paralysis. He wanted no parent or doting uncle or fond aunt or loving relative to suffer the pangs he bore when he believed his niece to be hopelessly crippled. His wants, born in despair, bore fruit in reality.
In 1930 Walter T. Morris deeded his farm to the trustees of Morris Memorial Hospital. For several years the old Morris home was used to house a handful of patients. Then in July 1936 the cornerstone of the present hospital building was laid. Through the facilities of the Works Progress Administration a magnificent stone building was erected on the site of the Morris farm home and housed therein is a modern hospital equipped with every known facility.
Thousands of patients have since been admitted to the institution made possible through the initial gift of Walter T. Morris. Many who were brought in helpless have walked away, cured. Others have been helped. Some have found complete recovery. However, all have had a word of praise for the man whose hopes found fruition in what has been aptly named a unique institution for the treatment of crippled children."
Morris Memorial Hospital was once classed as a national asset. Its ideal location and natural advantages place it in the forefront as a hospital for the care and treatment of crippled children. Intensively cultivated farm lands together with fruit orchards bore a substantial portion of operating and maintenance cost.
It is fitting that the life of the late Walter T. Morris was perpetuated in the ideals of an institution devoted to the relief of physical sufferings and body handicaps. Such a life does not end because down through the years there is a constant benefit to mankind in the restoration of crippled bodies to healthy, normal usefulness. Morris Memorial Hospital proudly bore its name in commemoration of Walter T. Morris whose gift to Posterity was a beacon light of hope for crippled children.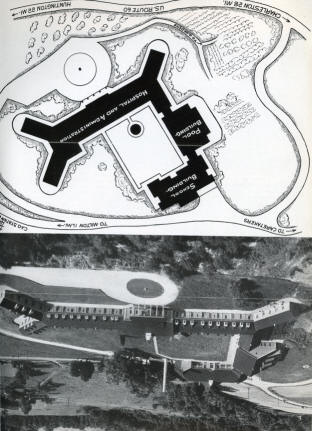 [ Next ]