John Hunt Oley
BREVET BRIGADIER GENERAL
JOHN HUNT OLEY
---
In 1880 John Hunt Oley born 1832 in NY, white and single,
was an agent for the Central Land Company.
source: 1880 Huntington, Cabell Co Census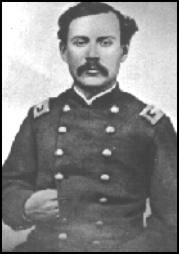 Brevet Brigadier General
John Hunt Oley
John Hunt Oley served first in the Civil War as a Private in the 7th New York State Militia.
During the fall of 1861, John H. Oley, then a Major, organized The Eighth Regiment, Virginia Infantry, (Union Army). This was in the Kanawha Valley and was headquartered at Charleston
At the Battle of Droop Mountain in 1863, 8th West Virginia mounted infantry regiments, fighting dismounted and under the command of Colonel John H. Oley, made a direct frontal assault on the Confederate center and right. Confederate casualties were two to one.
In June 1865, Colonel John H. Oley, who had been in command in the Kanawha Valley for a year previously, received an appointment as Brevet Brigadier-General, for gallant and meritorious service in West Virginia.

On December 31, 1871, under the supervision of J.C. Parker, a justice of the peace, the first Huntington city mayor and city council members were elected. John Hunt Oley was recorder.
Union Gen. John H. Oley, who established Huntington's school system and is considered the father of public education in the city of Huntington.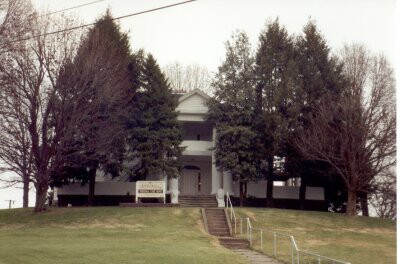 The Emmons home in Huntington, West Virginia, where Gen. John Hunt Oley died on March 11, 1888. The home is now a personal care facility.
Photo's from Steven A. Cunningham web site about
the 7th. West Virginia Cavalry